School News
Schools Out for Summer!
Posted on

June 27th, 2019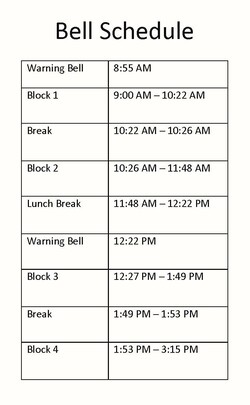 Have a Fantastic Summer!
We have come to the end of another school year and Hilltop High School wants to thank all of the staff, students, Friends of Hilltop, our community partners and the many volunteers and parents who have contributed to another successful and memorable year. Congratulations to the graduating class of 2019 on your achievements, we encourage you to continue to be lifelong learners. With the end of the year comes some staffing changes for the 2019 - 2020 school year and we want to take this opportunity to send our well wishes to those who are leaving us next year. Ms. Groenen, Ms. Richardson, Mr. Woodall and Mr. King will be leaving us at the end of June. We would like to wish them all the best in their future endeavours and are grateful for their contributions to Hilltop. Once a Charger, Always a Charger! We would like to welcome Mrs. Sullivan, Ms. Friedrich and Mr. Vig to the Hilltop Family.
First day back for students will be Tuesday, September 3rd (grade 9 only) and      Wednesday, September 4th (all grades).
The 2019-2020 Hilltop and NGPS calendars are available to view on our website at the link below:
https://www.hilltophigh.ca/calendar
Registration forms are also available on our website at the link below. We will be accepting registration starting August 20th at Hilltops main office. Please include completed forms, a copy of the student's birth certificate or valid passport and fee payment. 
https://www.hilltophigh.ca/parents-and-students/2019-2020-registration
Hilltop High School wishes everyone a safe and enjoyable summer! See you in the fall!
A great place to LEARN…and more!