School News
Class of 2019
Posted on

June 29th, 2019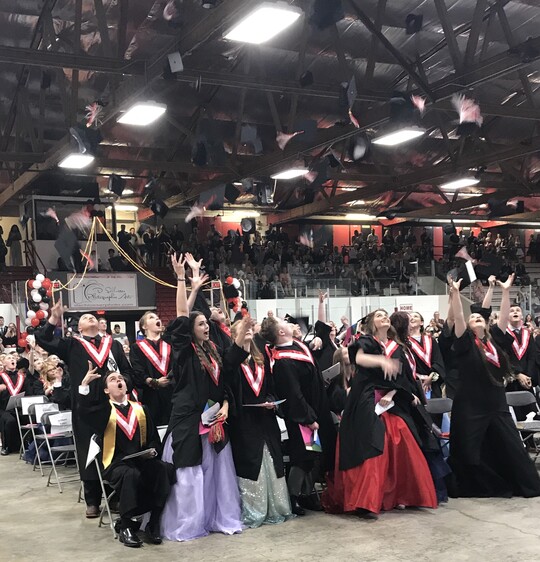 Congratulations to the graduating Class of 2019, thanks to many for supporting Hilltop High School's 52nd graduation ceremony.
To our dignitaries and honored guests who shared their congratulatory remarks and words of encouragement to all graduates, thank you. 

Our full house of proud guests, thank you for joining us on this special day! 

Grad Council, it was a pleasure to work with you all year. All your hard work paid off, thank you and enjoy your summer. 

Valedictorian Adam Cunningham, thank you for your heartfelt address to your fellow graduates and congratulations on your outstanding achievements. 

Sadie Christianson for her work creating a beautiful slide show. 

Elder Annabelle Kootenay, Mrs. Smith-Tomke and Jordan Aginas, thank you for your cultural presentation to our indigenous students, they were honored. 

Hilltop staff, thank you for your help behind the scenes and during, the grads were so happy to have you all there. 

Parent Volunteers, thank you for your help and dedication throughout the year, we are so grateful for all that you do! 

NGPS Maintenance and Tech departments, Town of Whitecourt, Arena Staff, decorating and clean up crews, we appreciate you all and your work to make this a successful event. 

Last but certainly not least, thank you to all 106 graduates for being the amazing people you are! We wish you a lifetime of happiness and success and encourage you to keep working hard to achieve your future goals!